XIXth Century Fireplace Bellows with Napoleon III Period Marquetry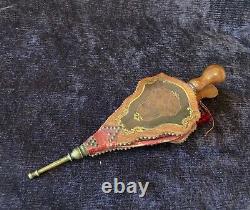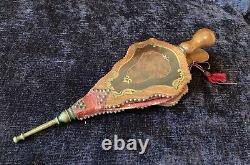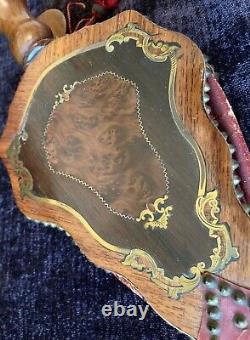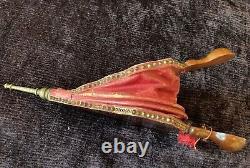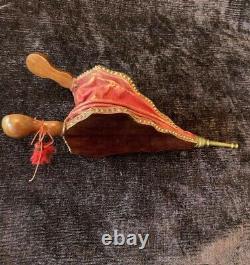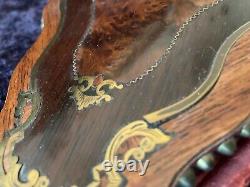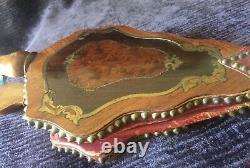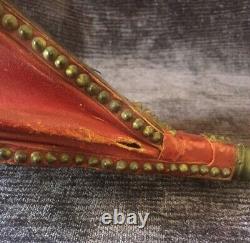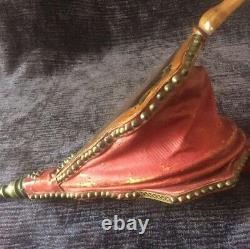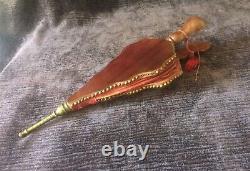 Old Napoleon III period marquetry fireplace bellows. 19th-century model in marquetry wood and brass on top with a red leather body and a bronze beak.
It is in its original condition, showing some signs of age! Please note the leather has cracks and cuts, and the brass thread has been glued back together (see photos). It works, no missing parts, a very beautiful piece! Dimensions: 42 cm long, 15 cm wide.