The Lion, Golden Bronze Statue from the 19th Century.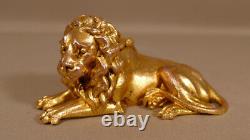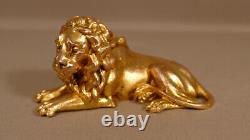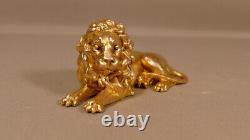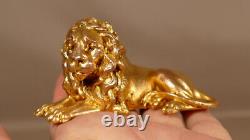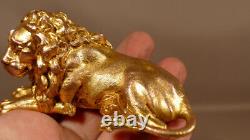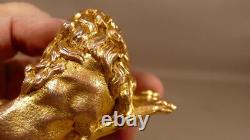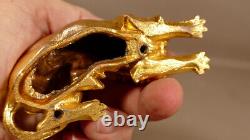 Animal statuette made of gilded bronze representing a lion. The bronze is finely chiselled, giving the lion a sense of power even in a resting position. The original gilding has worn off in some places. Screw holes on the bottom suggest that there was once a base. Dating back to the late 19th century.
Delivery costs 14 euros within France, 25 euros within the European Union, and 50 euros for the rest of the world. Dimensions: Length: 11.3 cm, Width: 3.5 cm, Height: 6 cm.