Portrait of a Young Woman in the Louis XVIII Era, Oil on Canvas, early 19th century.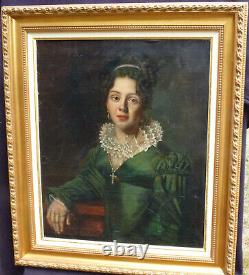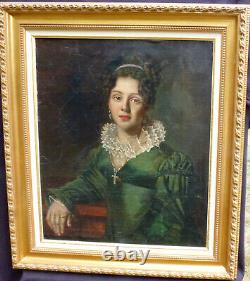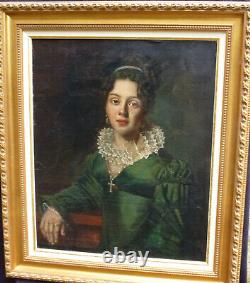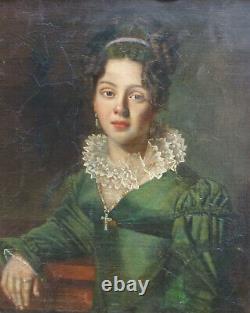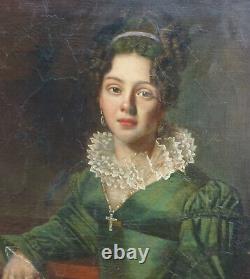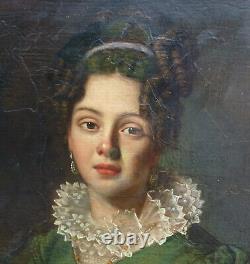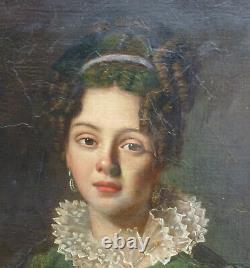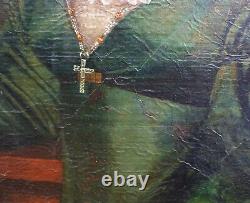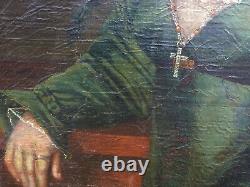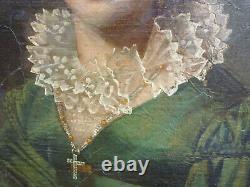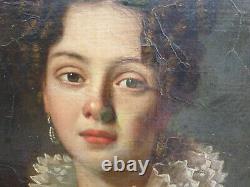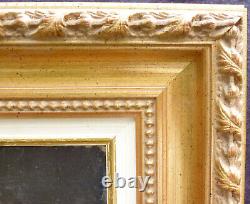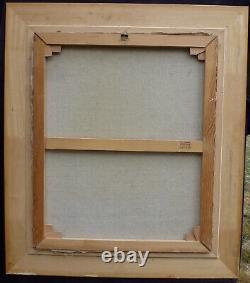 Portrait of a young woman in a green lace-adorned dress. French school from the early 19th century.
Frame dimensions: 85 x 74 cm. Canvas dimensions: 65 x 54.5 cm. Shipping to France: 25 euros. Shipping to the EU: 45 euros.
Shipping to Eastern Europe, Greece... Shipping to the USA, Russia, Canada, Middle East: 170 euros. Shipping to the rest of the world, Australia, China... Bank transfers and French checks accepted.
Payments in three installments allowed. Add to your favorites list. Check out my other items.
In response to several of our customers, we have decided to offer payment plans. Payment terms are available in two or three installments at no additional cost. As our shipments are grouped and not made on a daily basis, they may take up to ten business days to arrive. You must contact us immediately if your package has not arrived within this timeframe.