Pair of 19th-century romantic troubadour oil paintings, 1830/40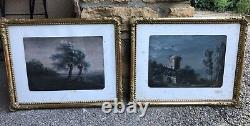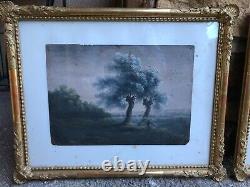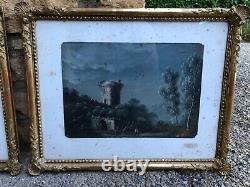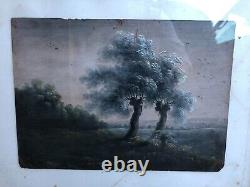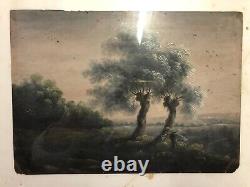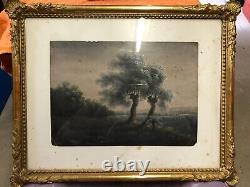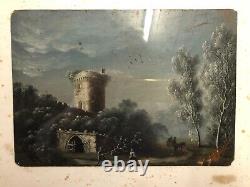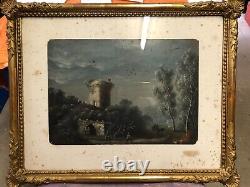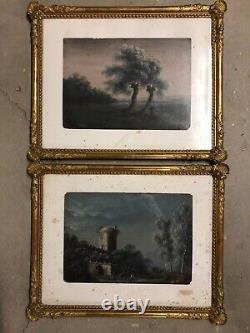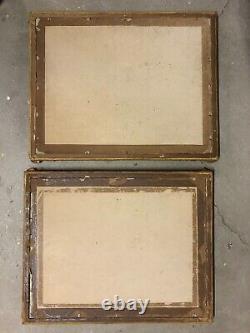 Pair of oils on cardboard in their original frames, Romantic period, Troubadour style, unsigned. The framing has never been dismantled, there are signs of humidity on the cardboard on which the artworks are mounted, but these do not show any alteration.
Dimensions: frames 50 x 40. The oils alone measure 33 x 24.