Miniature, Woman with an Empire-style Tiara, 19th Century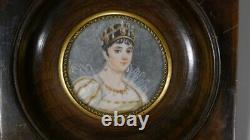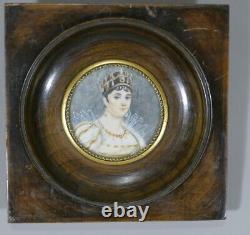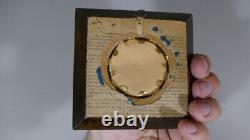 Miniature on bovine bone representing the portrait of a woman wearing a low-cut lace dress with a magnificent ceremonial necklace and a tiara on her hair. The shape of the dress and the curls on the forehead are typical of the Empire era. Gouache on fine bone plate.
Delivery: 8 euros in France, 15 euros in the EU, and 35 euros for the rest of the world. Width: frame 11 cm, Diameter: miniature 4.7 cm.