Lantern Lamp for Procession or Vestibule in Gilded Wood, 19th Century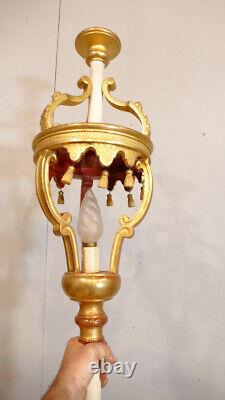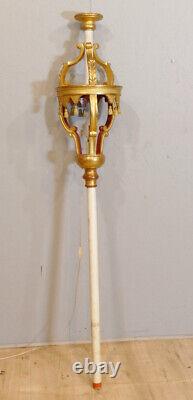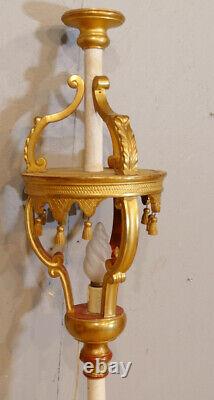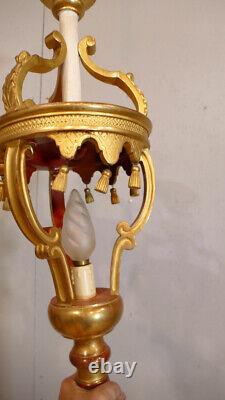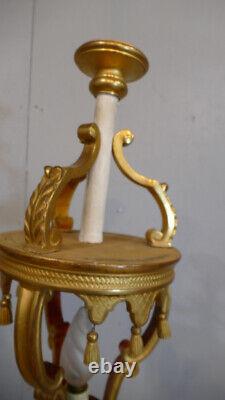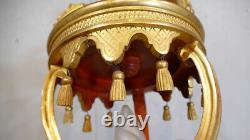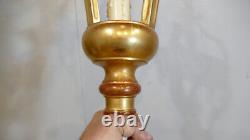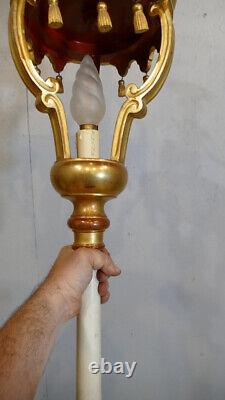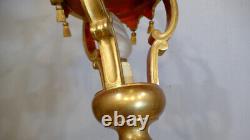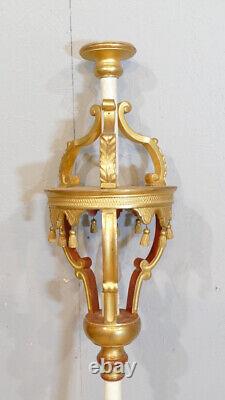 Large carved and gilded wooden procession lantern. The lantern cage has crosses and festoons on the pediment, with movable golden wooden acorns. This lantern was converted to electricity a few years ago.
It is possible to shorten the cream lacquered wooden handle to turn it into a chandelier. Delivery: 80 euros in France, 150 euros in the EU, and 500 euros for the rest of the world. Diameter: 26.5 cm Height: 69 cm (gilded wood) and 151 cm in total.