Jewelry Box: Crystal, Gilded Bronze, and Miniature from the Empire Era of the 19th Century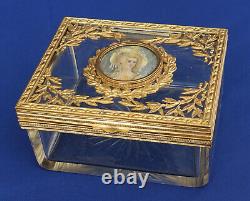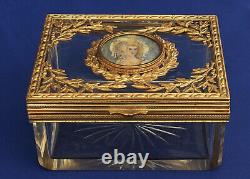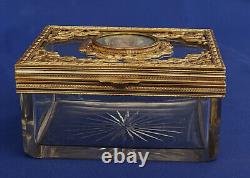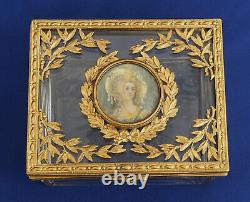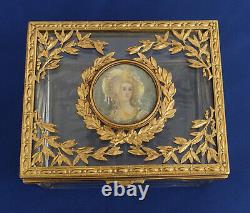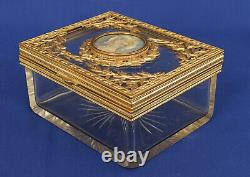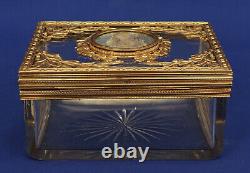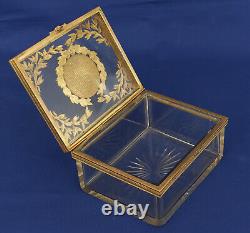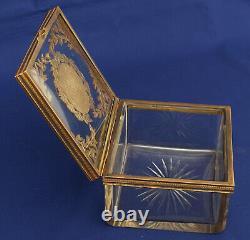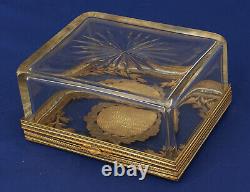 Jewelry Box - Empire Era 19th Century. Charming jewelry box made of finely cut crystal, most likely from Baccarat, with a finely chiseled gilded bronze mount decorated with branches and a laurel crown. The center features a hand-painted miniature portrait of a young, elegant woman wearing a flower-adorned hat. The border is adorned with frises d'oves, interlacing patterns, and rows of pearls. The box is in excellent condition, it is flawless.
The bronze is of great quality and fine craftsmanship. Please note: traces of humidity on the miniature.
Guaranteed quality packaging, professional packaging. Do not hesitate to contact me: adrienne. VAT not applicable - Article 293 B of the French Tax Code.