Japanese Porcelain Teapot from the Meiji Period, Late 19th to Early 20th Century, Decorated with Masks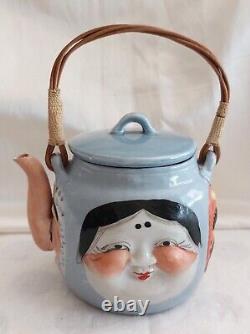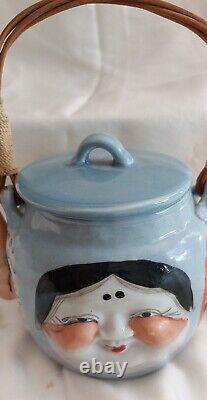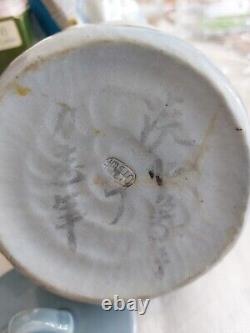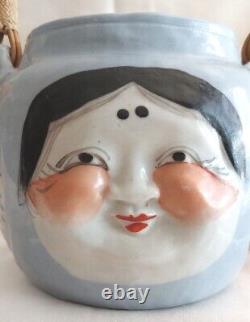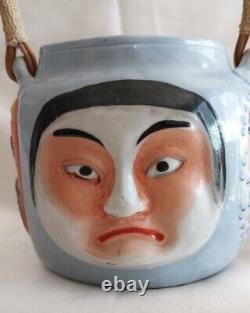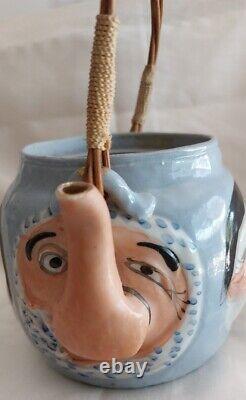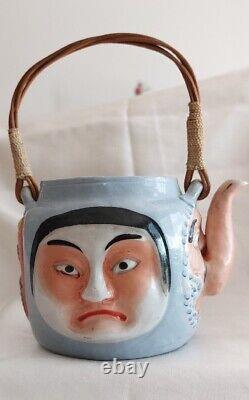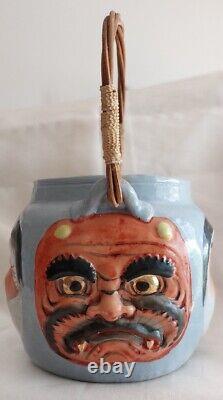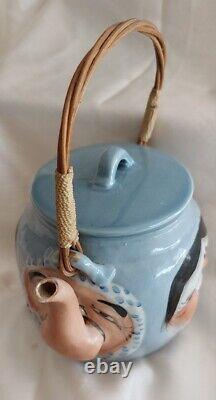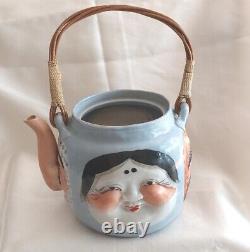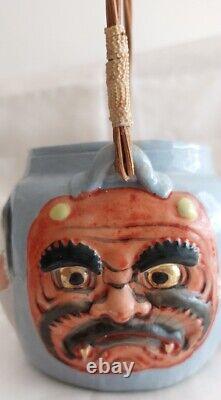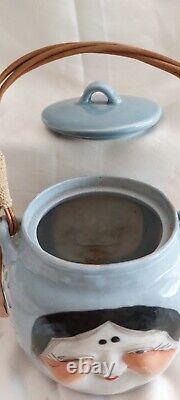 Banko Period Meiji Late 19th Century Early 20th Century. Inscriptions and Signature Cartouche Engraved on the Bottom. Decorated with Relief Masks (Barbotine Type).
In Very Good Condition, but Original Lid is Missing. Lid Provided, Simply to Offer the Teapot with a Lid, Assorted Colors Close to the Teapot's Color. Height with Handle 17 cm.