E. DE BONNECHOSE History of England up to the time of the French Revolution 1862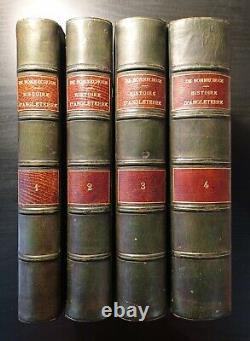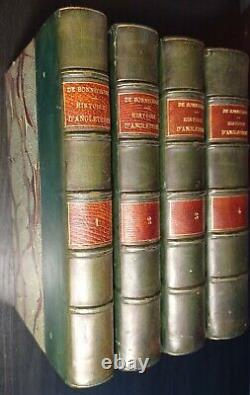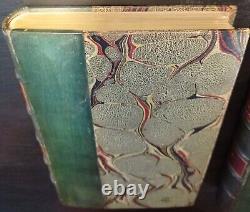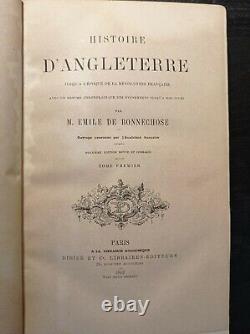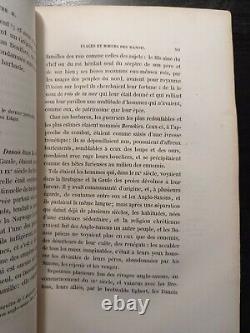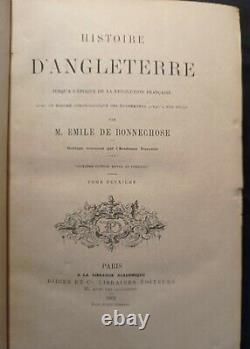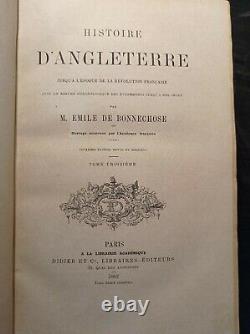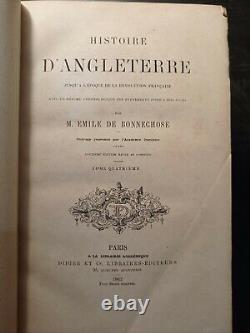 Until the time of the French Revolution, with a chronological summary of events up to the present day. 1862, Didier et Cie publishers, Paris.
In-4 (14.5 x 22 cm) bindings of 482 + 580 + 632 + 781 pages. Half green calfskin bindings, with 5 raised bands adorned with fillets, volume numbers and titles, stamped in fine gold. 2 red morocco title pieces per volume. 2nd revised and corrected edition.
Good copy, sturdy and elegant. Items under 200 euros for international destinations (all countries except France) are usually sent by economy shipping (La Poste "livres et brochures"), which may experience significant delays but always reach their destination. This shipping method does not include a tracking number.