Doll's furniture: small 19th century secretary desk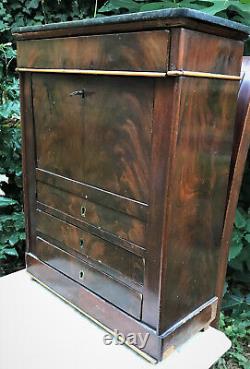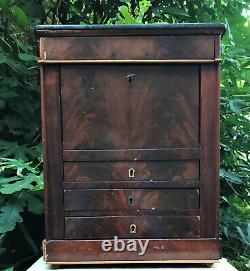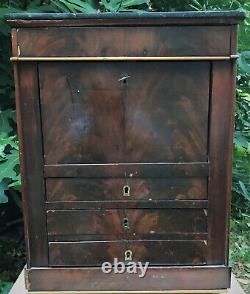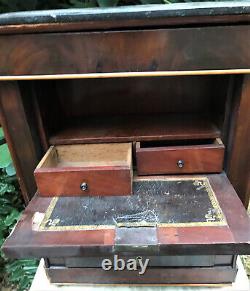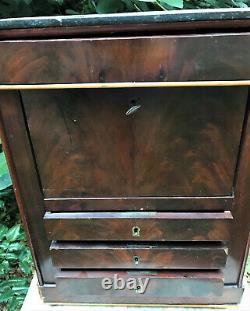 Rare doll secretary Restoration in Cuban mahogany veneer opening with a flap, 3 drawers below and one drawer above. The flap reveals 2 drawers, it is adorned with black leather with gold ironwork, the lock works with 2 turns with its original key. Black marble top glued back together; no cracks on the front or sides, threaded lock entries, a few small veneer chips on the right side plinth, missing a small corner at the bottom left. Drawer bottoms and back in oak, small pyramidal feet.
Height 51 cm - length 40 cm - depth 10 cm Restoration period 19th century.