Bronze Candleholders from the Empire or Directory Period, Return from Egypt, 1800, 19th Century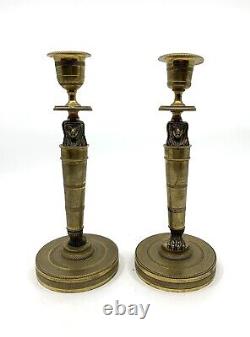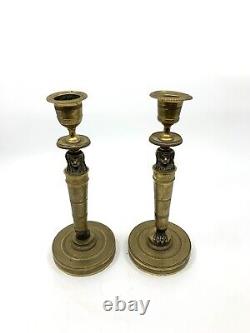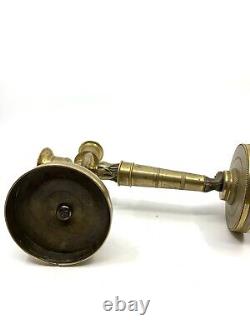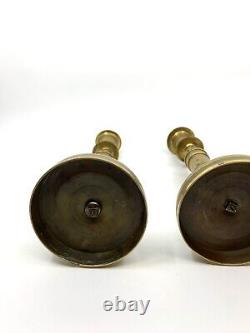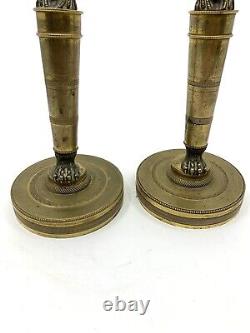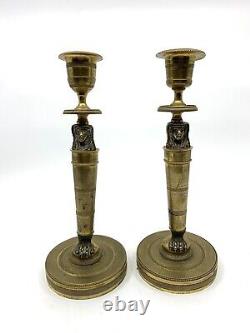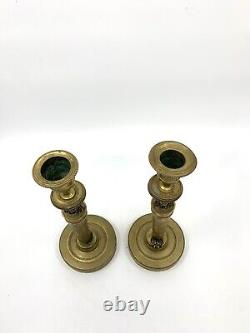 Pair of gilded bronze candlesticks from the Empire or Directoire period, known as "Return from Egypt". The stem is supported by caryatids, with an Egyptian head surmounting the stem and resting on griffin claws. This Orientalist decoration accurately represents the ambivalence between the Orient, mythology, and antiquity that permeated European thinking in the late 18th century.
This piece was produced following Napoleon's conquests in Egypt, spreading the taste for the Orient. This type of very rare piece is called "Return from Egypt". Finely sculpted, chiseled, and guilloched. Gilding in very good condition.
Dimensions: 23 x 9 x 9 cm.