Vase from the Charles X period in frosted glass and chiseled and gilded bronze, 19th century.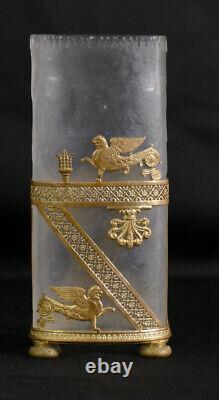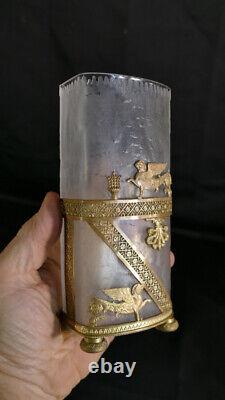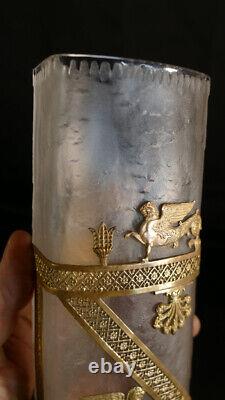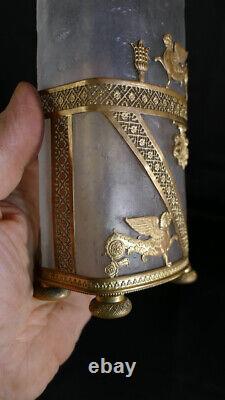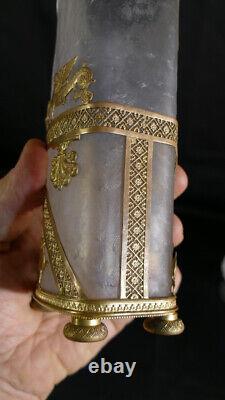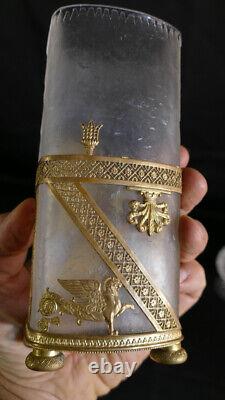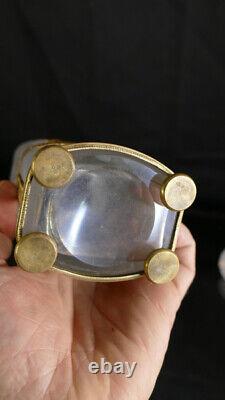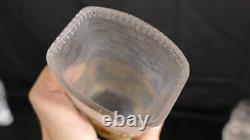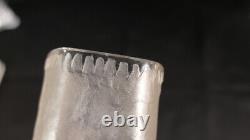 Ravishing frosted glass vase with acid-etched decoration and gilded bronze mount from the Restoration period, around 1830. Very beautiful chiseled and gilded bronze mount in the Charles X style, featuring palmettes, winged lions, and cross patterns.
Very good condition, with slight fading of the gilding in some areas. Early 19th century, around 1830.
Delivery: 18 euros within France, 35 euros within the EU, and 60 euros for the rest of the world. Width: 7.5 cm, Height: 17.5 cm, Depth: 6.3 cm.